Growing up, Kerry was always the 'go-getter' while I was the uncertain one – she is always logical and knows what she wants to do… at least that's how I see her. My sister is entrepreneurial and is always reaching for the stars – for example, in 2004, she started a bookstore and a computer repairs/accessories internet cafe – with Jamaica's economy at the time, I still have no idea how she managed to pull that off for almost two years before she left the country. Her tenacity and determination to succeed is always motivating her to try new things! Her husband is equally zestful and the two are always up to taking on tasks that to the average person, seems risky. It was no surprise to the family that in 2018, they announced and started an international grocery store in Texas. Kerry's determination and zeal are her signatory marks and I strongly believe that God has given her the same spiritual strength and courage for this season of pain. She has been very strong and brave despite the enemy's attempt to steal, kill and destroy. Notwithstanding, we armored up and prepared ourselves for the chemotherapy (chemo) journey.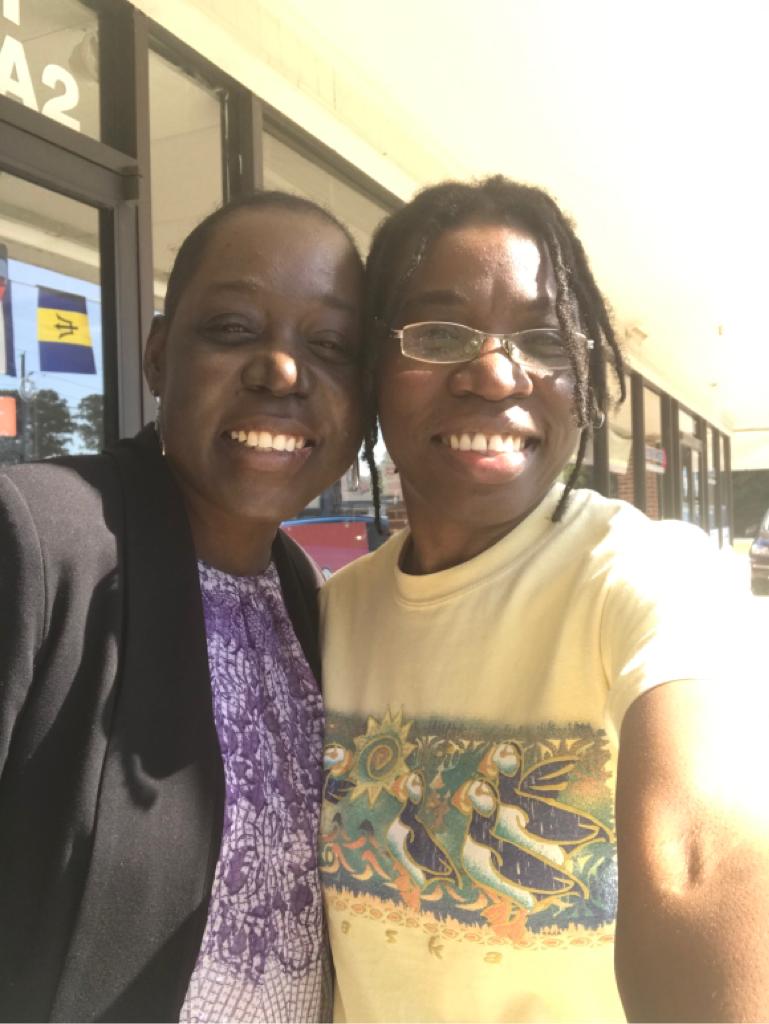 Chemo does not have the same effect on everyone and while the doctors do their best to help patients through its use, the reaction of each patient is highly subjective. After Kerry's first surgery was done to remove her glands, the next step was to tackle the tumors in her liver and pancreas with an attempt to shrinking them. We prayed, fasted and trusted God to lead us into the process and to guide the doctors with wisdom and knowledge. Humanly speaking, there is always a feeling of fear that seeks to overtake us when an outcome is uncertain and the chemo pathway was no different… my eyes were opened to so many things in life that I had begin to take for granted. The first chemo was in the form of injections – those started in late August 2019. Kerry had to keep returning for the injection treatments as an outpatient and we were happy about this because she got to be in the comfort of home with her family.
About three (3) months into the treatment and by mid- to late November 2019, we were a bit saddened after the doctors tested and realized that the tumors were not responding to the medication. Kerry looked okay on the outside but the tumors were being stubborn. We fought hard emotionally to stay strong and every day God sent His Word through scriptures, songs, and the prayerful support of family and friends. With the unresponsive tumors, the doctors recommended changing the chemo and in late November to early December 2019, Kerry started taking oral chemo. To our dismay, within three (3) days of her starting the oral chemo, we started seeing some very discouraging signs. Almost instantly, Kerry's body began to respond negatively to that treatment – her body was poisoned and as a result, she developed severe inflammation in her mouth and throat; she could not eat for days. Her face started swelling disproportionately, she was rapidly losing more hair, and her complexion changed to an even darker pigmentation – to say we became very concerned is an understatement! The new developments had sprung up so quickly and by the first week in December, Kerry was back in the hospital for two (2) weeks – she had to be fed through a tube. The season pressed us extremely hard but our faith remained anchored in Jesus.
Speaking of an anchored faith, I am reminded of the scripture which says,
"These trials will show that your faith is genuine. It is being tested as fire tests and purifies gold- though your faith is far more precious than mere gold. So when your faith remains strong through many trials, it will bring you much praise and glory and honor on the day when Jesus Christ is revealed to the whole world."

1 Peter 1: 7 (NLT)
My family's trials are many but we have chosen to not lose hope. We believe that God is with us every step of the way – we believe that through our trials, we are learning to love each other more; we are also growing in our belief and in our faith in Jesus. While our faith continues to be tested, we choose to trust our God with every fiber of our being just because we know and have proven that He is faithful! Hallelujah! In 'Our Journey, Episode 5,' I will share with you how family and friends can make a huge impact especially through fiery trials. Until then, walk good.
God bless you!
Keisha-Marie
Know someone who'll be encouraged by this Journey? Share it on your page using the FB icon below.